The Geekdecoders
We are an organization built for mobility and problem solving.
For us at Geekdecoder, we have been solving technical issues for all sorts of computer related issues for over 25 years. We started in the old days before Google, Twitter, and Facebook – when the Internet was young and hopeful.
As the industry advanced, so have we. From the changes in Server and Application technology, the need for trained and experienced administrators is imperative for company or personal success.
That's the reason to choose us.
Our team members are skilled in Server Administration and many server applications such as Apache, Nginx, cPanel, Plesk, Cloud Hosting, etc.
The KB articles we have composed are in real time with real issues. As we continue to work on the latest hardware/software, we always strive to update and bring you the latest information for technical issues ranging in a broad spectrum of challenges.
To list the types of hardware and software combinations we work on in a daily basis would be tedious and cumbersome. But, here are a few of the service we can support:
Linux: Debian, CentOS, RedHat, Ubuntu
Windows Servers
LAMP stack
Virtualization: Azure, Proxmox, AWS, KVM, Hyper V
MySQL, Redis, MSSQL
cPanel, Plesk, Virtualmin and all things related
Email
Web3 and Blockchain
IPFS
Networking
Platform Architecture
DevOPS
Migrate cPanel servers from CentOS to alternate OS such as Rocky Linux
Local DNS and DHCP setup for staging server DevOps development environment
Hostbill, WHMCS, WooCommerce server deployment and configuration.
BTCPay server deployment and Configuration for Crypto currency integration.
To get an idea of some of the real projects and applications, we have set up a projects page with a list of the projects we have worked on HERE. This will be updated as we progress.
If you need to employed and IT staff, we are here to answer any questions. Please use our contact form or chat with us regarding your project.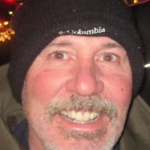 About the Author: Roger Pringle, AKA "The Geekdecoder," is a 20 year veteran Systems Administrator and the founder of Geekdecoder.com – a self-help knowledge-base web site for Linux, Web Hosting, Technology and Server Administration.
LinkedIn – https://www.linkedin.com/in/roger-pringle-ab934526a/
Twitter – https://twitter.com/geekdecoder
Github – https://github.com/geekdecoder