You can easily use simple commands to see your WiFi strength with Command Prompt or Terminal. To use this command, your computer should be connected to the WiFi.
Open the start menu using the Windows button on your keyboard. Search for CMD and then right click on it to run as administrator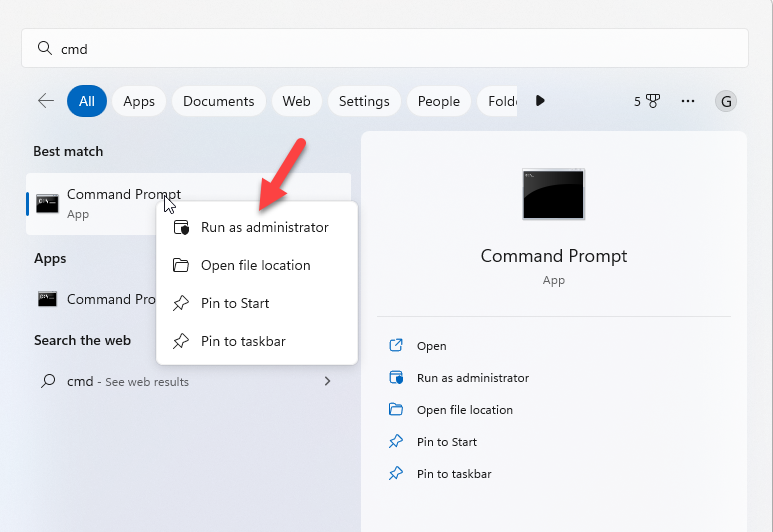 type this command in the CMD window and then press enter.

netsh wlan show interfaces