Enable Remote Desktop on new Windows 2012 VM
Open Server Manager. To open Server Manager, click Start, point to Administrative Tools, and then click Server Manager.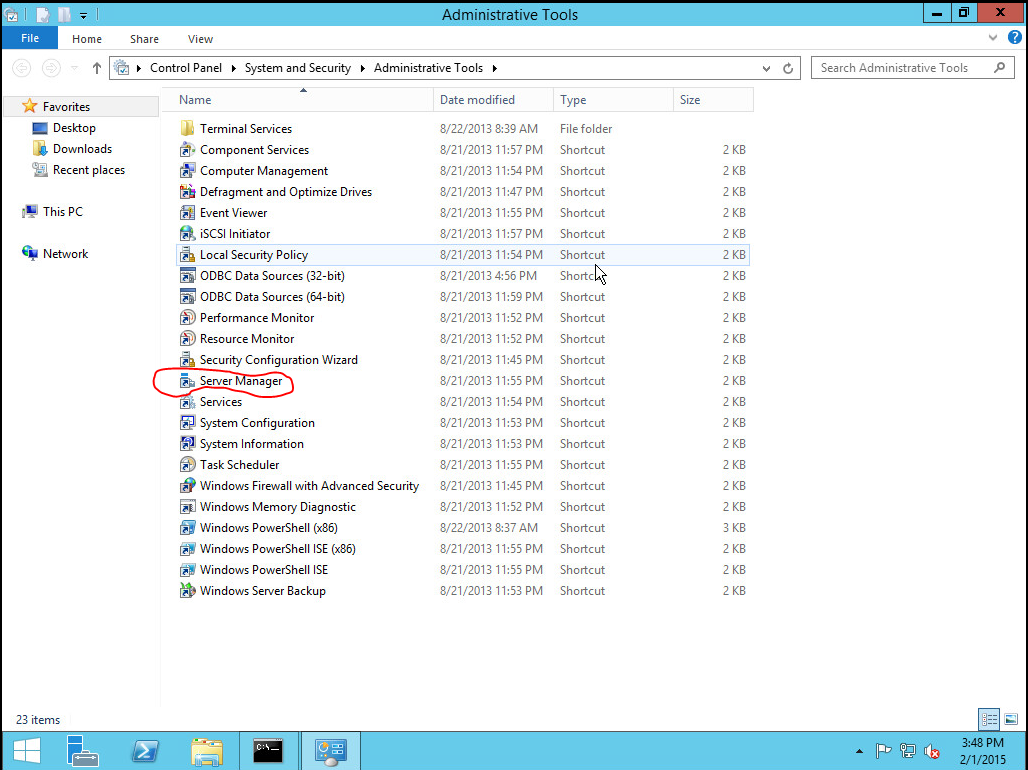 Click Local Server on the left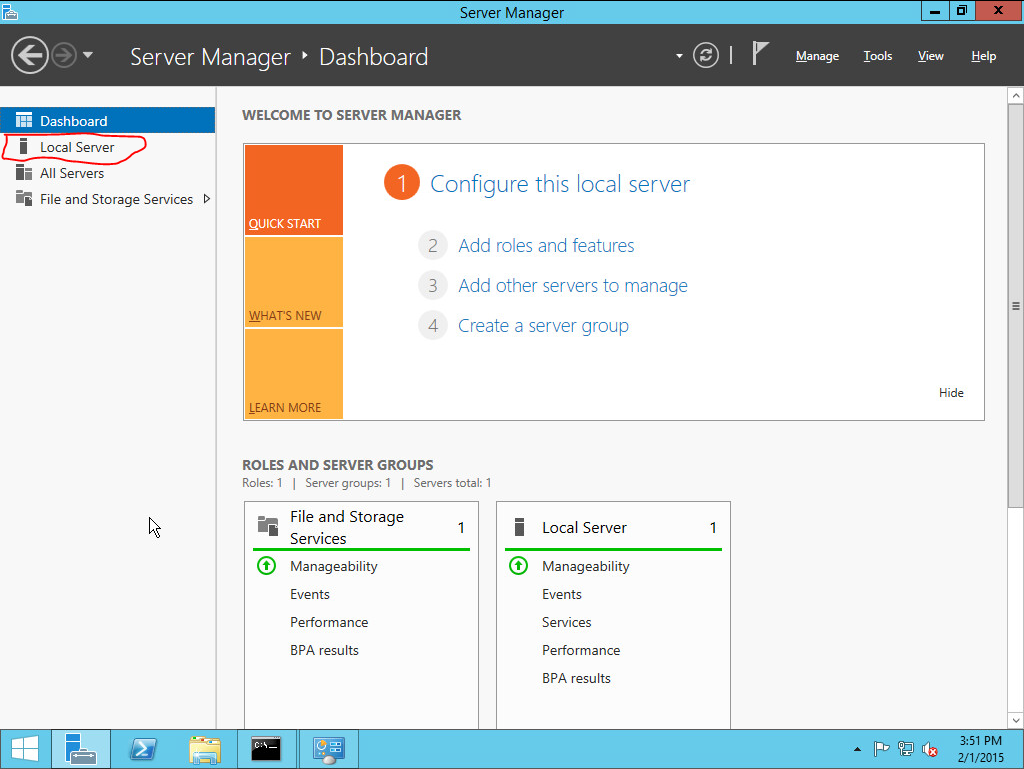 Click the Disabled Link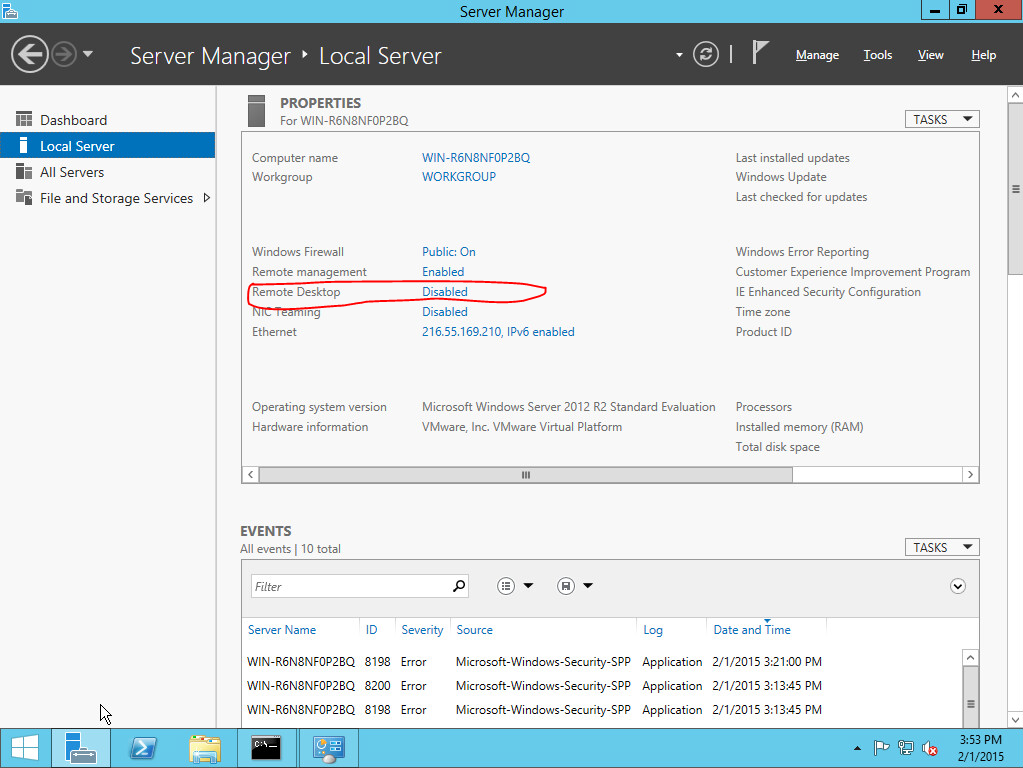 A popup may appear with information. Click okay. Then click the Disabled link again.
Then select Allow remote connections to this computer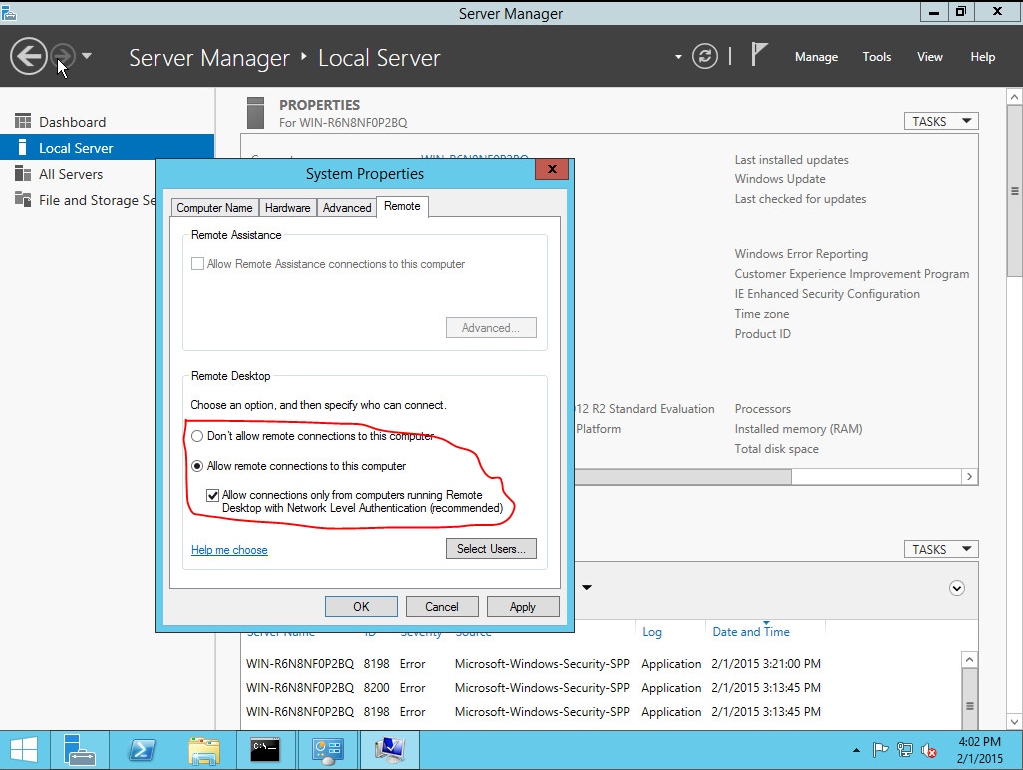 Click Apply, the Okay